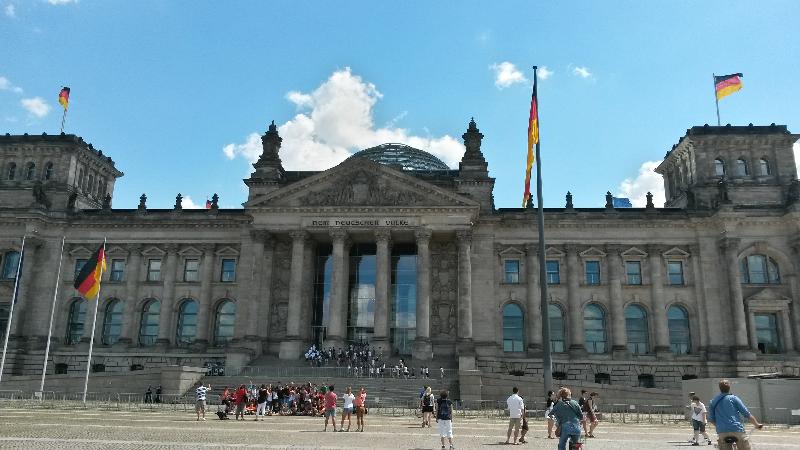 © Katja Budnikov
Germany is located in the heart of Europe and its surface area spans 357,340 km2. Tens of thousands of localities lie between its northern coasts and the Alps in the South and you can find everything, from quaint fishing and mountain villages to romantic medieval towns and modern vibrant metropolises. Thanks to its diverse landscapes and rich nature, Germany offers an abundance of outdoor activities and on rainy days, interesting museums and splendid shopping centres make up for the bad weather. It is difficult to say, which of the 16 German states is the most beautiful, as each of them has its very own character, traditions and culture. Why don't you visit them all and decide for yourself?
As far as the eye can see – the most amazing viewpoints in Germany
Discover Germany on foot – popular hiking trails in Germany
The most beautiful Christmas markets in Germany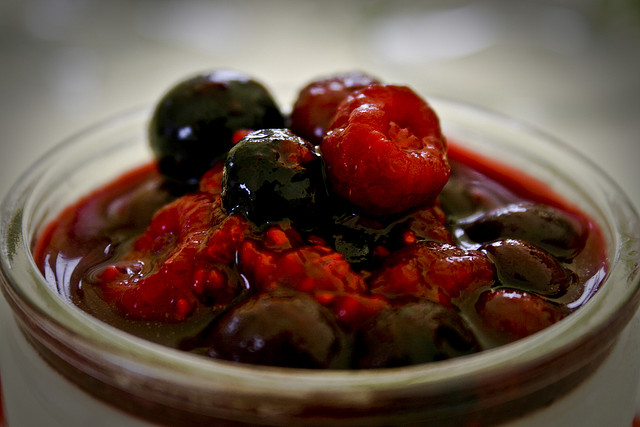 © Karsten Planz / Flickr
[CC BY 2.0]
What is the German cuisine like? Well, it is definitely very hearty and extremely delicious but it is almost impossible to define it exactly, as Germany's cooking is influenced by all the cultures surrounding it: Denmark in the north, Poland and the Czech Republic in the east,
Austria
and
Switzerland
in the south and
France
and the Benelux states in the west. Of course, there are some national dishes but their preparation and ingredients vary from region to region. Whenever time allows, Germans eat three meals a day: breakfast, lunch and dinner whereby breakfast plays an important role. Especially on weekends, most Germans take lengthy breakfasts with fresh (brown) bread, rolls, pastries, butter, jam, ham, eggs, muesli, yoghurt, coffee, tea and orange juice. Lunch, the main meal of the day, is traditionally eaten at around 12 o'clock. Dinner is taken also very early, between 6 and 7 pm and it can be a warm meal or just a cold snack consisting of bread, butter, various cheeses and cold cuts. Having described German eating habits, let's take a look at some mouth-watering German recipes, to give you a better idea what German food is all about.
Soups and stews are very popular in Germany. Simple soups are often eaten as a starter and one can distinguish between broth based soups with boiled meats and thick creamy soups made from potatoes, legumes, vegetables or mushrooms. Eintöpfe (stews) such as the Pichelsteiner, a speciality from the Bavarian Forest, are very hearty soups consisting of potatoes, pasta or rice, various vegetables and plenty of meat or sausages cooked altogether in one pot – hence the name. They are considered a whole meal by themselves and the perfect dish for a cold winter's day!
If you love meat, Germany is the right place for you! Don't miss the opportunity to visit a German butcher's shop, when on holiday in Germany. You will be amazed by the wealth of different types of meat, sausages and cold cuts they offer! There are about 1,500 different types of sausages in Germany, from cold cuts like salami to sausages like the famous Munich Weißwurst and the Berlin currywurst. Besides sausages, Germans also love meat: beef, pork, poultry, game. Schnitzel is a very popular meat dish that you will find in any good German restaurant throughout the country. These fried or grilled cutlets come in all imaginable meats and varieties: veal, pork, chicken, turkey, breaded or plain with or without sauce. The classic par excellence is, however, a version from Vienna, Austria – the Wiener Schnitzel. It is a thin slice of veal coated in an egg and breadcrumb batter and fried until golden brown and crispy. Schnitzels are usually served with chips, potato wedges, mash or fresh homemade pasta (Spätzle) in some regions, accompanied by vegetables or a salad as a side dish.
Despite the fact that Germans eat a lot of meat, they also do like fish. Seafood is eaten especially in the north on the Baltic Sea or North Sea coasts and islands, where fresh fish and shellfish are caught daily. In inland regions, freshwater fish from lakes and rivers such as trout, carps, zanders and chars are on the menu. One of the most consumed sea fish in Germany is herring and there are countless different ways of preparing it. Whether you enjoy this fish à la meunière i.e. dredged in flour and pan-fried or as marinated filets in a bun or as a rolled-up Rollmops on the Hamburg fish market – herring is a truly German fish delicacy!
In Germany, sweet dishes are not just regarded as desserts but very often, they are even eaten as a main dish, particularly in the Alps regions of southern Germany. Kaiserschmarrn and Germknödel are two typical sweet meals that you will find in any Gasthof or mountain restaurant in Bavaria and even Austria. While the former is an egg and flour pan cake cut into pieces, enriched with juicy raisins and sprinkled with icing sugar, the latter is a steamed yeast dumpling filled with plum jam, served with hot vanilla sauce and garnished with poppy seeds. A northern German sweet meal speciality is Milchreis – rice boiled in milk and sprinkled with sugar and cinnamon or served with Rote Grütze – a compote made from red berries. Simply delicious and absolutely filling!
Winter sports in Germany
Superlative sights and places of interest in Germany
12983