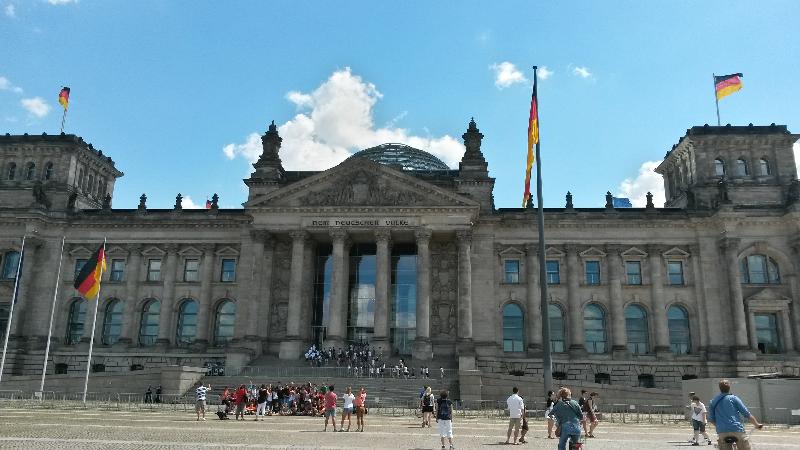 © Katja Budnikov
Germany is located in the heart of Europe and its surface area spans 357,340 km2. Tens of thousands of localities lie between its northern coasts and the Alps in the South and you can find everything, from quaint fishing and mountain villages to romantic medieval towns and modern vibrant metropolises. Thanks to its diverse landscapes and rich nature, Germany offers an abundance of outdoor activities and on rainy days, interesting museums and splendid shopping centres make up for the bad weather. It is difficult to say, which of the 16 German states is the most beautiful, as each of them has its very own character, traditions and culture. Why don't you visit them all and decide for yourself?
Schleswig-Holstein
,
Mecklenburg-Vorpommern
, Lower Saxony,
Hamburg
and
Bremen
are all located in the north of Germany, which is characterised by the North German Plain that covers nearly half of entire country. Although the land is pretty flat, this huge expanse offers a wealth of unique natural landscapes that are home to rare birds and other wildlife. The mile-long sandy beaches of the
Baltic Sea
are ideal to relax, while the
North Sea
retreats twice a day to give way to an extraordinary natural phenomenon: the Wadden Sea. Some of the country's largest cities are also located in the north of Germany. With about 1.75 million inhabitants,
Hamburg
is Germany's second largest city and has been an important sea port and economic centre since the Middle Ages. Bremen is another beautiful hanseatic city and a must-see when visiting northern Germany.
Moving on to the East, this region is shared by the following states:
Berlin
,
Brandenburg
, Saxony, Saxony-Anhalt and Thuringia. These states - and Mecklenburg-Vorpommern - have only been part of the Bundesrepublik for 25 years. From the Second World War until 1990, they belonged to the German Democratic Republic (DDR) and as from 1961 they were even physically separated from the rest of Germany by the infamous inner German border – traces of this unscalable wall can be still seen in Berlin, Germany's capital and largest city. Another great city in eastern Germany is
Dresden
, which is nicknamed "Florence of the North" due to its magnificent architecture.
The landscape of the western German states - North Rhine-Westphalia, Rhineland-Palatinate,
Saarland
, Hesse- is dominated by the Rhine River — Germany's most important waterway. This lovely region is mostly known for its mild and favourable climate and fertile soils where grapes are grown on both riverbanks to produce some amazing wine, and for its countless medieval castles sitting enthroned on rocky outcrops high above the river. North Rhine-Westphalia is the most populous German state; five out of about 17 million people live in the Ruhr region, a former coal-mining district and the largest agglomeration in Germany. Cologne - world famous for its majestic Gothic cathedral – and Düsseldorf are two exciting Rhine metropolises that outbid each other with their annual colourful carnival celebrations. Further to the south, lies the next big city: Frankfurt am Main, the capital of Hesse, is an important European financial centre.
With an area of 70,550 km2 Bavaria is the largest German state. In contrast, the neighbouring state of
Baden-Württemberg
is just about half this size but not less popular a tourist destination. Munich and the Oktoberfest, the Neuschwanstein Castle and the Zugspitze have made Bavaria famous all over the world. All these sights are all located in
Upper Bavaria
, however, there is much more to discover in this state: The beautiful cities of Nuremberg or Regensburg, for instance, or the deep Bavarian Forest. The loveliest spots in Baden-Württemberg where to spend your Germany holiday are the Black Forest and
Lake Constance
. This lake actually consists of two separate lakes that are connected by a short river. By the way, if you make one step too much when visiting the Old Town of Constance, you will be already in Switzerland!