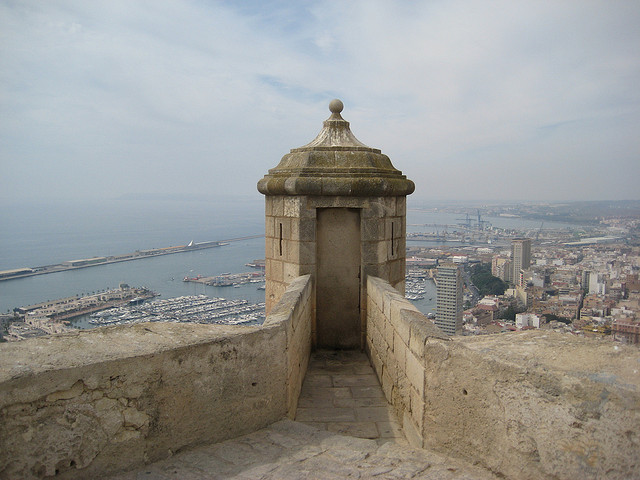 © Carquinyol / Flickr
[CC BY-SA 2.0]
The capital of the correspondent province in
Spain
, Alicante, has been evolved from a Phoenician colony, whose origin goes back to the pre-Christian period. Later, the town was owned by the Moors and became part of the kingdom Aragon. The town's landmark, the Castillo Santa Barbara, is set on a rock and raises imposingly above the city. It is the biggest medieval fort in Europe and an important testimonial of Spanish history. The townscape of Alicante is dominated by lordly palaces and middle-class houses. In the sacral centre of the city you find the church St. Maria, built in the 15th century.
Things to do in Alicante
A real eye-catcher is the esplanade of Alicante, which consists of numerous marble chips and is bordered by palm trees. Especially during the evening the promenade is full of atmosphere and you can have a romantic walk there. Another hotspot for both locals and tourists is the Park El Palmeral where you can find rivers, lakes and playgrounds. The 5-kilometer-long Playa de San Juan is a paradise for water sports enthusiasts. During the summer months it can become very busy here. The pirate's island Tabarca with its ancient church and several watchtowers is also an exciting place to visit. The island is accessible by boat from Alicante harbour, so you can keep your feet dry. On the 24th June visitors of Alicante can enjoy stunning fireworks on the sea.