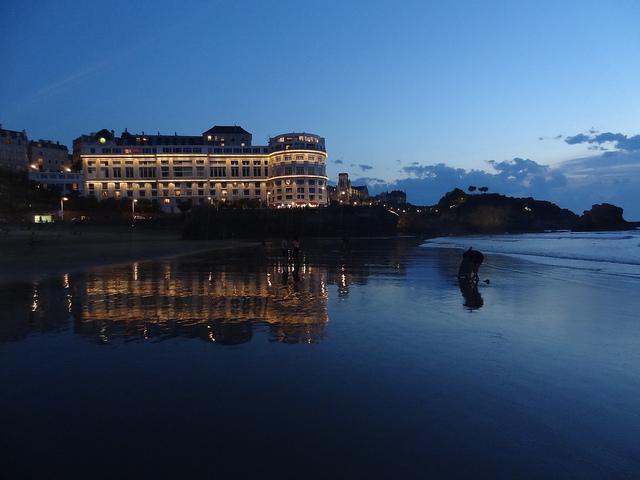 © C D _Fr / Flickr
[CC BY-SA 2.0]
The coastal resort Biarritz is located in the region Aquitaine in
France
. In medieval times the seaport of 26,000 inhabitants was a famous place for whaling. Its development from a small fishing village to one of the most popular seaside resorts on the Atlantic coast was the work of Napoleon III who built a summer residence for his wife in Biarritz in 1854. Since then, numerous crowned heads were visiting the town, among others the Empress "Sissi" of Austria. Many of the buildings in the town bear witness to its former glory, for example the erstwhile residence of the Empress Eugénie which serves as a hotel now.
Holiday in Biarritz
Today Biarritz is a hotspot for surfing, but also a popular destination for business travel. A favoured place to meet for a coffee and enjoy the lively atmosphere is the Place Georges-Clémenceau. The best view of the Atlantic offers a walk along the seafront where you can also find the symbol of Biarritz, a 73-meter-high lighthouse. Everyone looking for a romantic location should go to the idyllic fishing harbour. This is also a good departure point to walk to the nearby reef Rocher de la Vierge which is accessible via a bridge built by Gustave Eiffel, who has also built the Eiffel Tower in
Paris
. In the aquarium of Biarritz you can explore the habitants of the oceans.