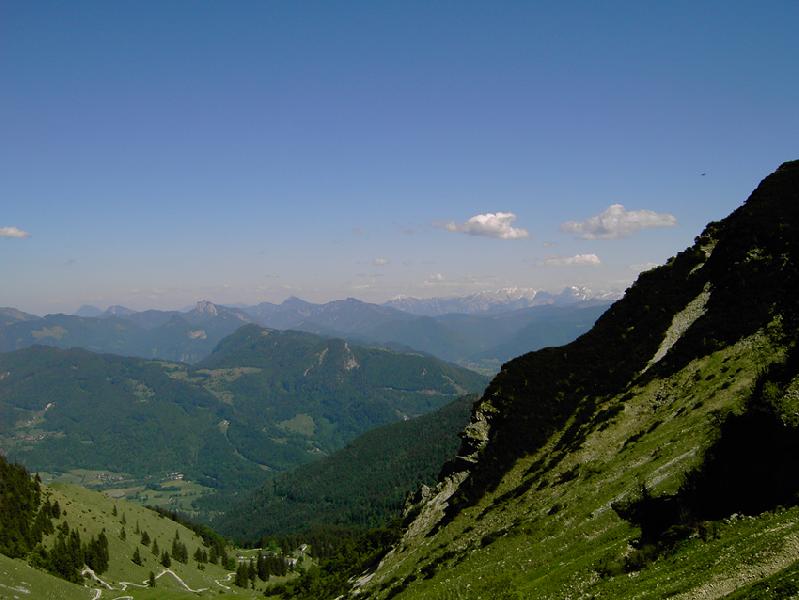 © Eisenberger Waltraud / Travanto
The southern part of the Free State of Bavaria is rich in contrasts. Upper Bavaria has much to offer between the Danube and the Zugspitze. The palette ranges from idyllic lakes to charming villages to the eternal ice and snow of Alpine peaks. Munich is the living heart of Upper Bavaria. Between the famous Hofbräuhaus and Marienplatz square, the city on the Isar offers a wealth of sights. Located before the gates of Munich is the picturesque lake district of Upper Bavaria. Before the coulisse of the Alps, in the summertime vacationers can experience a beach vacation in Upper Bavaria. Invigorating iodine springs effervesce in Bad Tölz. Annually numerous vacationers watch the Leonardifahrt to Calvary, a horseback procession in honor of Saint Leonhard of Limoges. Füssen beckons as the jumping-off point for visiting historical royal palaces.
Among the major points of attraction in Upper Bavaria is the Oberammergau Passion Play, performed every ten years. An active vacation is a great opportunity on the Upper Bavarian lakes. Water sport buffs assemble on the Starnbergersee and the
Tegernsee
. On
Königssee
, a boat trip to the Pilgrimage Church of St. Bartholomew is the highpoint of a stay. Upper Bavaria can be experienced from its idyllic side on hikes through Berchtesgaden National Park. In the winter months, an overnight stay in Oberstdorf or Garmisch Partenkirchen is the starting point for a visit to the ski areas. A romantic view of the Upper Bavarian landscape is offered to tourists from the famous 2,964-meter high Zugspitze.