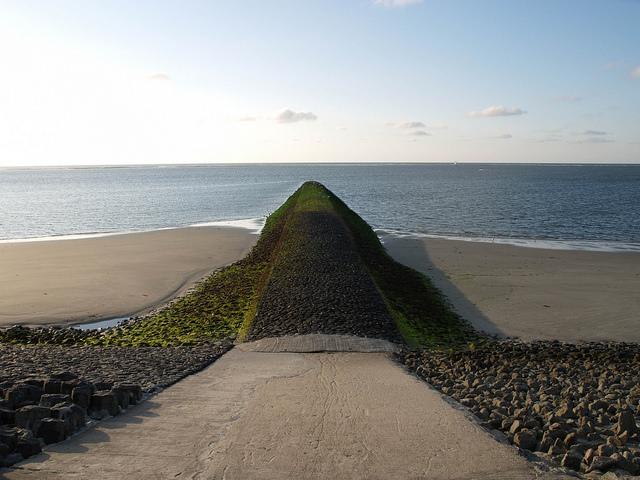 © Jan Remund / Flickr
[CC BY 2.0]
Baltrum is the smallest of the East Frisian islands, and almost untouched by tourism. On the 6.5 square kilometer island, peaceful, idyllic vacations can be enjoyed. On Baltrum motor vehicles are not permitted, and the bicycle is the most popular means of transportation. The ferry ride alone is an experience. Off the coast of
Norderney
, vacationers can observe seal colonies. The people of Baltrum live in two settlements that blend into each other. In the larger Westdorf, the Old Church is worth a visit. The church features colored wall paintings and a Dutch ship bell, which was once washed ashore on the island. At Baltrum's bathing spots every vacationer can find a quiet place to relax.
Sights to see on Baltrum
Among the best sights on Baltrum are the three churches of the dune island. The Old Church, whose island bell is pictured in Baltrum's coat of arms, is the second-oldest church of the East Frisian islands. Today all that happens here are marriage ceremonies, baptisms and occasional cultural events. The active congregations meet in the large Lutheran island church and the St. Nicholas church. In the Old Customs house on Baltrum, visitors learn worthwhile information on the history and development of the island and its residents. Among the sights on Baltrum is additionally the ca. seven-kilometer long tidal path, which leads around the island and features an information board giving facts on life with the tides. Anyone who wants to learn more about this topic can also visit the National Park House, which offers information on the flora and fauna of the tidal flats and about the ebb and flood. On Baltrum there is also a coastal protection monument, the historical palisade protection wall. It served as a breakwater and at first was made of wood, but was replaced at important points by concrete. The still surviving part of the wood construction that has been restored is protected as an historical monument.