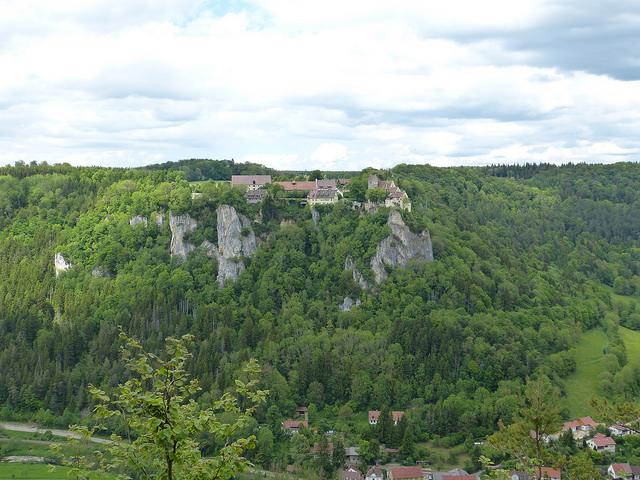 © cordyph / Flickr
[CC BY-SA 2.0]
The
Schwäbische Alb
region is a 200-kilometer-long low mountain range in the south of
Germany
. It is rich of beautiful landscape as well as conurbation and economy. Large areas of untouched nature are spread all over the region and attract many visitors. Visitors can discover the hiking paradise on a route of 640 kilometers in total. The hiking paths range from the famous Alb-track to the "Donauberg-country-path". Visitors can chose between theme-, distance- or circular paths. No matter what route you select, you will always find stunning views that will amaze you. Every tour is unique and leads through mountains, romantic valleys, forests and meadows of the Schwäbische Alb.
Beside great hiking opportunities, the Schwäbische Alb also offers a very good regional cuisine and is a perfect destination for gourmets. The biosphere region forms the basis for the local specialties. Qualitative products from the region are the main element of the food and give visitors an understanding of the importance of cultural landscapes. Numerous hoteliers and restaurant owners of the biosphere region Schwäbische Alb have aligned to offer visitors a huge variety of culinary delicacy.
Another highlight of the Schwäbische Alb is the variety of beautiful towns. Ulm and Tübingen are the most popular ones and attract thousands of visitors every year. The town of Reutlingen with its fascinating contrasts, a mixture of medieval half-timber art and modern architecture, make the city-scape a unique setting. If you want to follow the historic tracks of the old Romans and Celts, pay a visit to the Roman- and bishop town Rottenburg and stroll through the old narrow alleys with medieval flair. Another worth-seeing place is the town of Sigmaringen, located in the Donau-valley. Many cultural sights, like the town's symbol, the princely Residence-castle Sigmaringen, create a nice atmosphere and attract many visitors.