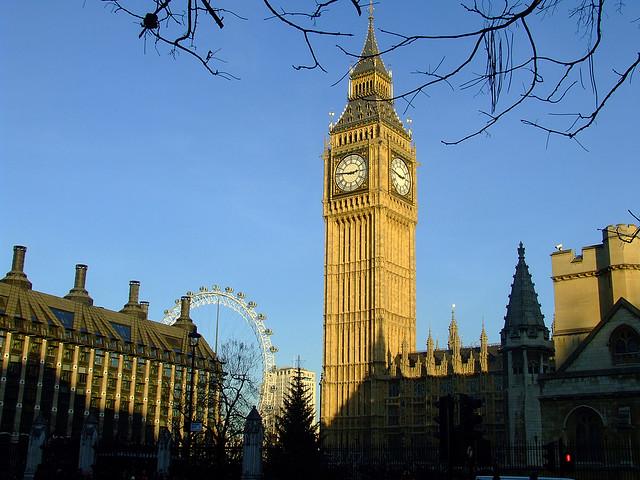 © Tim Morris / Flickr
[CC BY 2.0]
The British metropolis London is one of the biggest and most important cities in the world. The urban area stretches over a length of 44 kilometers along the river Thames. London's history has started in the first century when the Romans formed a colony named "Londinium". Today, eight million people live in London. The most famous sights in London are located at the northern bank of the Thames. A good starting point for a sightseeing tour is the Trafalgar Square, a busy place guarded by the statue of Admiral Nelson. Not far from here you find the National Gallery where paintings from eight different centuries are exhibited. The triumphal arch Admirality Arch is the starting point of the Mall- Boulevard.
The symbol of the city is the
Tower of London
. This impressing fort has been used as a palace, a weapon chamber and a jail. Today, the so-called "Beefeater", with their traditional robes, are guarding the British crown jewels. A royal flag announces if the Queen stays in the Buckingham Palace or not. A highlight for every London-trip is the changing of the guards at the Queen Victoria Memorial. Another must-see is the St. Paul's Cathedral, the biggest church in London downtown. For everyone who wants to spend some quiet hours, the St. James Park is a great place to visit. An adventure for children and adults is the waxwork museum Madame Tussauds.