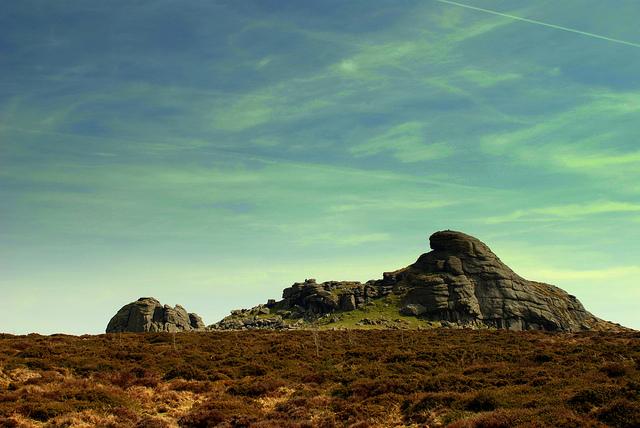 © Jonathan Camp / Flickr
[CC BY-SA 2.0]
The county of
Devon
in the south-west of
Great Britain
covers an area of 6,703 square kilometers and is one of the biggest counties in England. The most important places for tourism are the picturesque fishing villages and the beautiful nature reserves like Dartmoor and Exmoor. Already around 6,000 BC the area was populated by hunters and gatherers. Today 1.2 Million people life in the county. Due to the megalith culture Devon has the eldest monuments in Great Britain.
Important places in Devon
A very special way to discover the county of Devon is going by train. The Seaton Tramway and the South Devon Railway are the most popular ones. One of the most important sights in Devon is the monastery Buckfast Abbey which was built in the 11th century and finished 1937 in a Norman, early Gothic style. The monastery is still inhabited. Open to the public are also the mysterious ruins of Berry Pomeroy Castle, built in the 11th century. Today the castle is owned by the Duke of Somerset. In the capital Exeter a visit to the cathedral St. Peter and the Guildhall, the eldest public building in Great Britain, are definitely worthwhile. Have a romantic stroll through the harbour or have a look at the numerous medieval churches like St. Mary Steps with its magnificent clock tower.