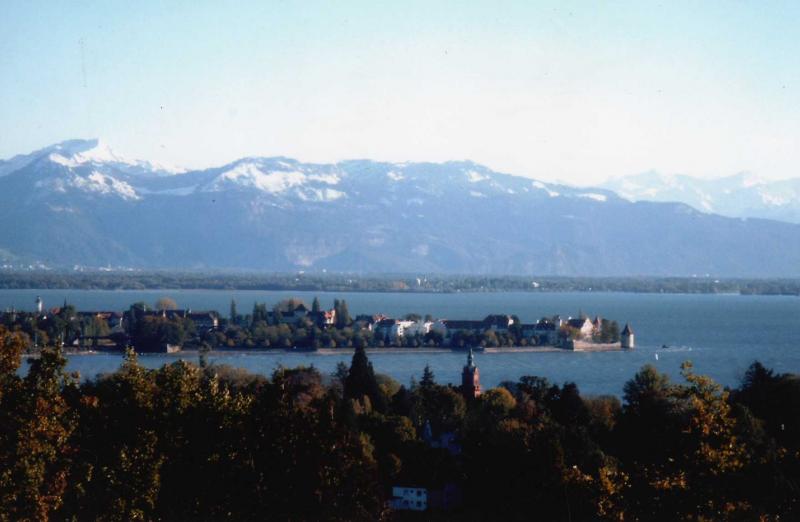 © Ursula Cramer / Travanto
The Lake Constance is a popular holiday destination throughout the year. Visitors are excited about the various recreational possibilities and the Mediterranean climate at the so-called "Swabian Sea". Ranging from the town Stein am Rhein to Bregenz, the Lake Constance covers a length of 80 kilometers. The largest town at the Lake Constance is the city of Constance whose symbol is the Imperia. This undressed female figure built by the Lake Constance artist Peter Lenk alludes with a wink to the Constance Vatican Council. Everyone looking for a romantic place should visit the town of Meersburg where you find the eldest residential castle and lots of pretty half-timbered buildings. In the New Castle in Meersburg the handwriting of the Baroque master Balthasar Neumann becomes apparent.

Friedrichshafen is the most famous town at the Lake Constance. It has once been the center for airship construction. In the Zeppelin Museum you can learn everything about this topic. A great destination for a day-trip is Lindau with its famous harbour entrance bordered with two Bavarian lions, certainly the most popular subject for photos at the Lake Constance. A walk on the palm-fringed promenade completes a perfect day in Lindau. On the island of Mainau you will dive into an ocean of colours and fragrances, on the island of Reichenau you find one of the biggest fruit and vegetable growing areas, known far beyond the frontiers of the Lake Constance region. Above the lake the pilgrim church Birnau rises up on a hill.