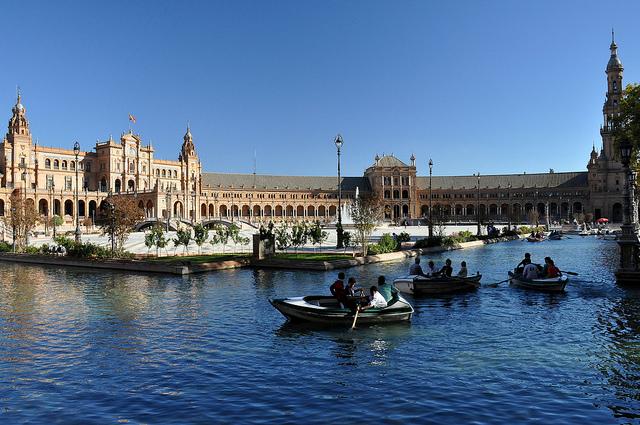 © Scott Anderson / Flickr
[CC BY-ND 2.0]
The region Andalusia is located in the south of
Spain
and ranges to the most southern point of Europe, the rocks of Gibraltar. During pre-Christian times the territory of Andalusia was the kingdom Tartessos. In the following centuries Phoenicians, Moors and Arabs shaped the culture of Andalusia. Today the region is an attractive holiday destination due to its rich history and numerous seaside resorts. Very popular for summer vacations is the Costa des Sol. Favourite destinations for day trips are Malaga, famous for its wine and raisins, and the city of Granada, where the fortress Alhambra can be discovered. An El Dorado for surfers is the windy Costa de la Luz.
Seville – The cultural center of Andalusia
No trip to Andalusia without visiting the city of Seville. The town is famous for its towers, the narrow streets, playful fountains and wide places. Over hundred churches show the deep religious belief of the habitants. Andalusia is the home of the Flamenco. Have a look at the Flamenco House in Seville and learn everything about this emotional dance. A culinary specialty of Andalusia are Tapas. In Seville you find them in a number of different variations which are all worth trying. Throughout the year there are all kind of fiestas and events in Andalusia, like religious processions on Easter, the "Sonnenfest" in
Marbella
or the people's fair in Seville.