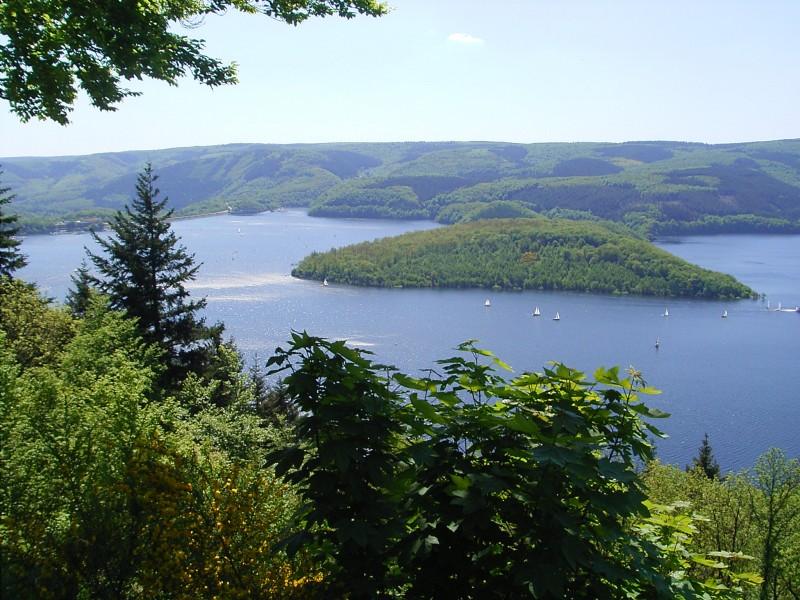 © Claudia Stollenwerk / Travanto
The low mountain range Eifel in the German state Rhineland-Palatinate (Rheinland-Pfalz) is rich in forests. The natural scenery is characterized by volcanism. Especially hikers, water sports enthusiasts and wellness tourists appreciate a stay in the Eifel. Hundred kilometers of hiking paths and more than 30 waters offer enough possibilities for an active holiday. The most popular lakes and dams are Freilinger See, Kronenburger See and Rurstausee. The abbey Maria Laach is referred to be one of the most beautiful and romantic churches in Germany. Another eye-catcher is the so called "Laacher Paradise", an extraordinary medieval chiseler work. The Laacher Lake, a paradise for sailing and surfing, is representative for the numerous maars that are typical for the region. A maar is a volcanic crater filled with water.

Gerolstein is the center of the volcanic Eifel. Visitors can enjoy healthful mineral springs and can explore the geological secrets of the region on a geological path. In the Roman springs in Bad Breisig you can enjoy southern flair. A refreshment provides the Dunaris-spring in the spa gardens in the town of Daun. Here you can also visit the volcano museum. One of the most popular tourist attraction in the Eifel is the Nürburgring where you find a racing museum. It is possible to do some laps on the race track with your own car.