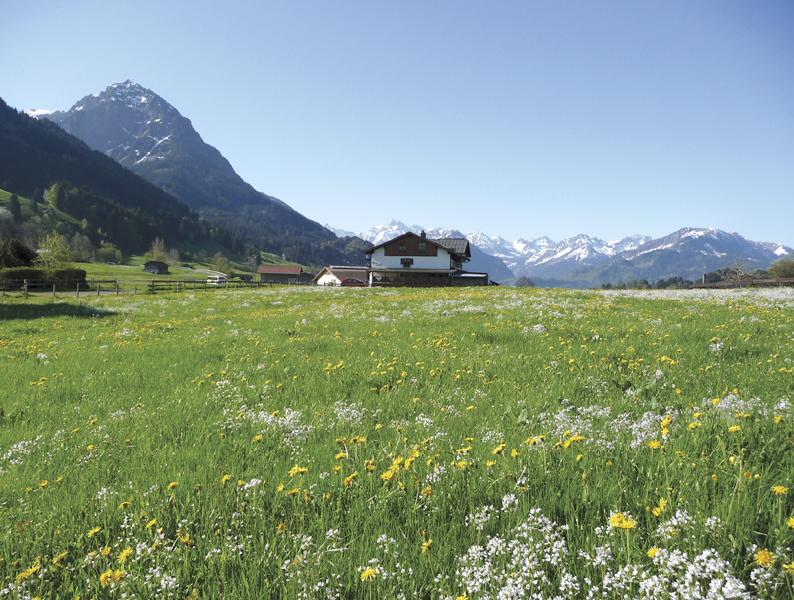 © Annette Wöhrle / Travanto
The
Allgäu
is one of the most diversified and idyllic
holiday regions in Germany
. Nestled between the beautiful town of Lech and
Lake Constance
, the Allgäu offers numerous landmarks and a huge hiking- and skiing area. An eye-catcher are the colourful farmhouses in Wangen, which are typical for the region. A symbol for the Bavarian humour are the sculpted fountains. Everyone who wants to find out more about the traditions in the Allgäu should visit the museum of local history and cheese making. Other places of interest are the "Zunftshäuser" and merchant palaces in Memmingen as well as the Baroque basilica of Ottobeuren.
Places to visit in the Allgäu
The town of Bad Wörishofen is the birthplace of wellness tourism in the Allgäu, thank to the famous pastor Sebastian Kneipp. Today visitors can make use of over 200 health- and spa centers which offer numerous hydrotherapies. The best route to discover the Allgäu is the German Alpine Road. You can be sure that you will pass all important places and sights on this route, for example Sonthofen, the most southerly town of Germany and ideal departure point for hiking the 1,738-metre-high Grünten, the so-called "Guardian of the Allgäu". The Forggensee near Füssen is a perfect place for all kind of water sports and recreation. One of the most famous castles in the world, the Neuschwanstein Castle, is also located close to Füssen. Visitors from all over the world are attracted by the fairytale castle. The Allgäu is a good destination for winter holiday as well. Then you can go skiing at the mountains Nebelhorn and Fellhorn.