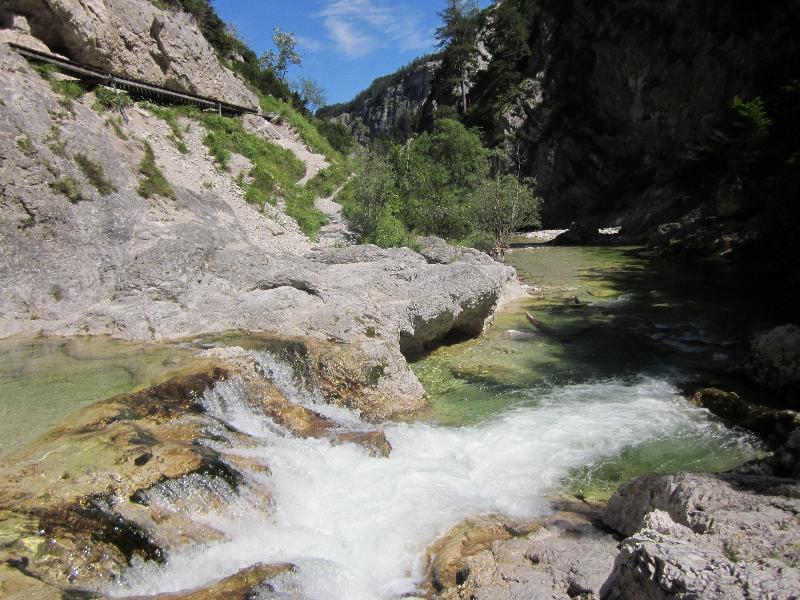 © Harald Anzinger / Travanto
Austria is one of the most popular holiday destinations in Europe and offers perfect conditions for tourism in summer as well as in winter. Every county of the alpine republic is full of natural beauty and lively culture. The largest extension of the country is the east-west extension with 575 kilometers. More than half of the country is mountain area, split in Central Alps, Tauern, Limestone Alps and Wienerwald (Vienna woods). Along the Danube river there are wide lowlands, in the southern part of Styria the landscape reminds of
Tuscany
, what gives it the second name "Styrian Tuscany". The highest mountain on Austrian land is the Großglockner with 3,789 meters. The mountains are the touristic "flagship" of Austria as there are numerous winter sports areas and during summer there are countless opportunities for hiking and climbing. At warm temperatures, tourism takes place at the numerous lakes in
Carinthia
and Salzkammergut.
Regarding the climate there are large fluctuations within the country as the east is influenced by the continental climate, whereas the climate at the western part has an Atlantic impact. Despite small distances there can be drastic climate differences. The main alpine ridge forms a climate divide.
Lower Austria is seen as the granary of the country. Beside fruits and vegetables there is also a lot of wine growing. In the Wachau region many wine village invite to a relaxing stay. Outside of
Vienna
, the Neusiedler Lake is a popular holiday destination. South of the city there are many other resorts. Not only in Vienna, but also in Salzburg, the former residence of the Royal Archbishops, the charm of Emperor times becomes alive. The large number of Baroque buildings and the famous Getreidegasse with Wolfgang Amadeus Mozart's birth are world famous. The Salzkammergut with its countless lakes is a popular destination during summer.
Tyrol is the heart of the alpine republic and offers many highlights, like the sights in the town of Innsbruck or the skiing circus of Kitzbühel. The Vorarlberg region is very popular due to its proximity to Germany and its variety in nature between the Rhine Valley and the High Alps. Another important touristic region is Carinthia, especially during summer at the
Wörthersee
and Millstättersee Lakes. The Großglockner High Alpine Road is a tourist magnet as well. The "Green Heart" of Austria is Styria as the region is full of fruit orchards and vineyards. Furthermore, the winter sport region Schladming-Dachstein and the thermal springs in the hill-landscape of Eastern Styria count many tourists every year.