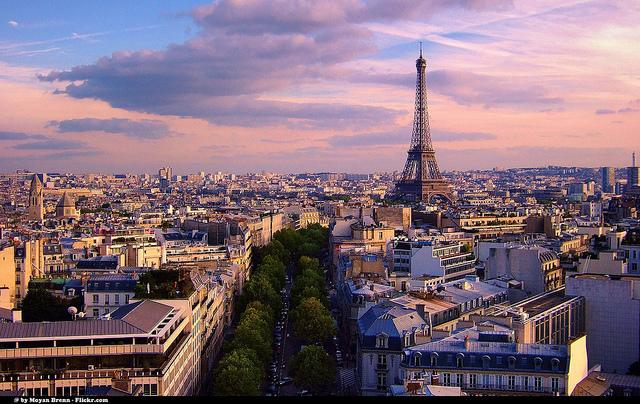 © Moyan Brenn / Flickr
[CC BY-ND 2.0]
Paris is one of the most beautiful cities in the world. The metropolis on the Seine is home to 2.3 million residents and radiates charm and vitality, for which reason Paris also bears the nickname 'City of Lovers'. The city grew from the Celtic settlement of Lutetia, which once flourished on the island in the Seine. Anyone who would like to get an overview of the city today will not pass up the view from the famous Eiffel Tower. The impressive metal structure was built for the International Exposition of 1889 . Perhaps the best-known Parisian square is the Place de la Concorde. The center is dominated by an obelisk whose counterpart is found in Egypt. On the eastern side, we find the green lungs of the city center in the Jardin des Tuileries. On the western side of the square, the magnificent boulevard Champs-Elysées begins.
Above the roofs of Paris towers the Cathedral of Notre-Dame. The residents of Paris love and admire the deep sound of the bells of their Notre Dame. The church disposes among other spiritual highlights the famous rose window and proudly keeps the largest organ of
France
. Flights of stairs and a cable car take one to the top of the hill of Montmartre. Here the domed
Sacré Coeur
church stands out as perhaps the most beautiful religious building in Paris. Some of Europe's most important artistic treasures can be seen in the Louvre. Families with children will want to visit Euro-Disneyland.