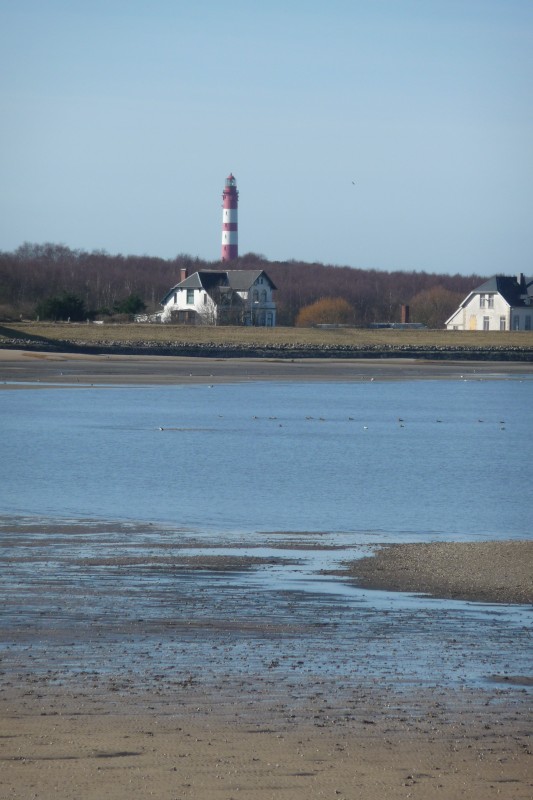 © Peter Lange / Travanto
The most southern and smallest North Frisian island offers visitors relaxing holidays far away from stress and bustle.
Amrum
is accessible by ferry from Wyk to
Föhr
or from Dagebüll on the mainland. The island had been populated for the first time in the 13th century by the Vikings and is surrounded by a dune belt. In the main town Nebel pretty Frisian cottages shaping the townscape. An old Holland windmill houses the local museum of the island. Everyone who is looking for bathing holiday will like the one-kilometer-broad sandbank or the seawater-indoor swimming pool and the Thalasso Center in Wittdün.
Places of interest on Amrum
The most important places on Amrum can be found in the nature. Very popular among visitors and locals is the sandbank "Kniepsand". At first sight it looks like a normal sandy beach, however, it is a 15-kilometer-long and 1.5-meter-broad sandbank which has already been mentioned in the 16th century. In the course of time it has been washed up closer to the coast what makes it a perfect place for bathing today. Lovers of birds should visit the bird sanctuary Amrum Odde. This dune landscape with dunes up to a height of 40 meters is used by numerous birds for breeding and nestling. If you are interested in the history and nature of Amrum, you should visit the museum of local history, located in an old mill from 1770 which once had the function to coordinate ships. Another historic place is the artificial bird's bunk: Here you can see how ducks had been caught in the 16th until the 20th century. In the eastern part of Amrum you can learn more about the Bronze Age as there is a huge field with old grave mounds. Further places of interest on Amrum are the lighthouse, the cross light, built in 1906, the church St. Clemens and the Öömrang Hüs, which is about life of the North Frisians.