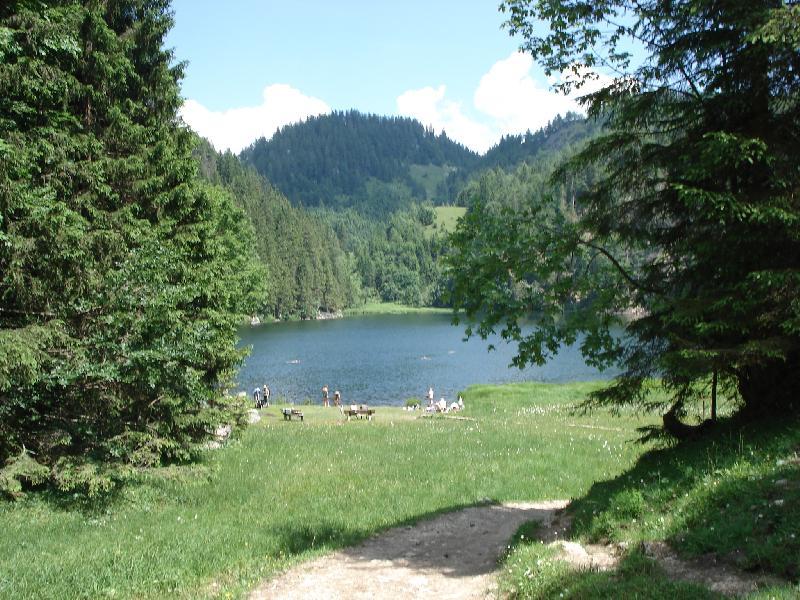 © Karl und Gertrud Bauhofer / Travanto
In Tyrol, vacationers experience Austria from its most natural side. The state in the heart of the Alps offers a view of the imposing peaks of the 3,000-meter high mountains of the Ötztal and Zillertal Alps. Alpine hiking trips and climbing tours, cycling trips and naturally ski tourism are highly popular among active vacationers in Tyrol. In tranquil farming villages, vacationers enjoy comfortable accommodations and can leave their daily routines far behind. In Innsbruck, shady arbors and narrow alleyways evoke an almost Southern European flair. All paths lead to the Golden Roof, the city's trademark. In the winter, the world's best ski jumpers mingle at the ski jump on the Bergisel.

Kitzbühel has often been called a Mecca for ski sport. The outdoor ski bars and ski lodges are frequented by the international jet set, and on the ski slopes skiing fun lasts until spring. Year-round skiing is possible in the glacier ski area of Sölden. Extended cross-country skiing is possible around Lake Achen. Considered a starting point for hiking and skiing trips is the vacation resort of Achenkirch, where in the summer a bathing beach also welcomes guests. Active vacationers enjoy matches on the golf course, and hang-gliding enthusiasts can experience Tyrol from one of its most beautiful perspectives. Alpine hikes and climbing tours can also be undertaken in the Wilder Kaiser region. Tourist traffic is concentrated in Ellmau, but as well the region of Karwendel is a popular vacation destination.