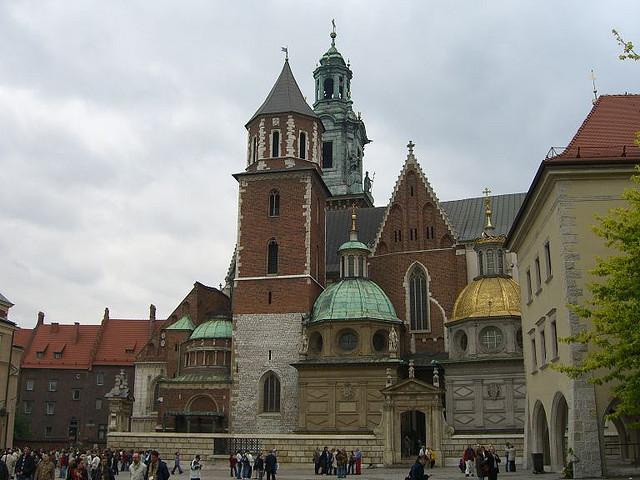 © tentonipete / Flickr
[CC BY-SA 2.0]
Poland is a republic in central Eastern Europe. The 312,679 km2 large country is surrounded by the following states:
Germany
, Czech Republic, Slovakia, Ukraine, Belarus, Lithuania and the Russian exclave of Kaliningrad. The Republic of Poland (in Polish Rzeczpospolita Polska) has been a member of the EU since 2004, however, the actual currency is still the Polish Złoty. Poland is divided into different provinces, the so-called voivodships. Each of these 16 regions captivates with distinct natural wonders and unique cultural treasures. Together they form one fascinating and multi-faceted gem of a country in the heart of Europe.
Vibrant metropolises – culture and nightlife galore
Poland's capital city is located in the Masovian Voivodship (central East), the largest of the Polish provinces. With more than 1.5 million inhabitants, Warsaw is not only the country's largest city but also an economic hub and energetic cultural metropolis with a history dating back several centuries. Having so many historic attractions, shopping possibilities and entertainment options, Warsaw, located on the scenic Vistula River, makes a dream destination for all city travellers. And so does Krakow. Warsaw's rival in the far south (Malopolskie Voivodship) also lies on the Vistula River. The former Polish capital is Poland's second largest city and an architectural masterpiece, boasting buildings and monuments from three different epochs: Gothic, Renaissance and Baroque. Krakow's Old Town – alongside with the Wawel Castle and the Kazimierz, the historic Jewish district – has been listed as a UNESCO world heritage site. With its cobbled streets, cafés and bars and horse-drawn carriages, this old royal town evokes a magical atmosphere that attracts thousands of visitors of every year. In contrast, the towns and cities in the north of Poland on the Baltic Sea coast are beautiful hanseatic metropolises, proud of their long seafaring history and maritime heritage. Open and tolerant – this is the impression you will get when strolling along the streets of Gdańsk (Pomorskie Voivodship), Poland's amber town. Together with the adjoining cities of Gdynia and Sopot, Poland's largest port forms a gigantic "Tricity" with sheer endless leisure-time possibilities. It is a gateway to the country's amazing natural sights in the hinterland.
Pristine nature – the wild spirit of Poland
Sandy beaches, shifting sand dunes, endless plains, fields of flowers, ancient forests, shimmering lakes, mist-shrouded marshlands and soaring mountains - Poland is a true outdoor paradise and provides you with an impressive natural setting that guarantees you will enjoy your Poland adventure holidays to the max. The Masurian Lake District in the north-eastern voivodship of Warmińsko-Mazurskie is without doubt one of the country's loveliest regions.
Masuria
is the "land of a thousand lakes". Many of these smaller and bigger bodies of water are linked by rivers or channels, offering optimal prerequisites for extended boat and canoe tours. In southern Poland, the Tatra Mountains are an area of unspoilt natural beauty. This approximately 50 kilometre long mountain range runs along the Slovakian border and forms part of the Carpathian Mountains. Reaching heights of nearly 2,500 metres, the Tatras are not without reason often referred to as the "Polish Alps".
Small towns and idyllic villages – Poland's true soul
These extraordinary landscapes are dotted with hundreds of small towns and quaint villages. Although, at first glance, they might not seem as exciting as their cosmopolitan counterparts, a visit is nonetheless worthwhile. Often you will find the most remarkable artistic treasures in places where you least expect them! For instance, the small village of Zalipie (about 70 kilometres east of Krakow) has only about 700 inhabitants but it has managed to become one of Poland's most iconic villages, thanks to a very unusual tradition that started at the end of the 19th century when the locals began to decorate the interior walls and house facades with colourful floral designs. Even the church, the school and other public buildings shine in this magnificent year-round blossom. You see, it is only in places like Zalipie that time seems to stand still, revealing the true Polish spirit. Whether you stop by at "Poland's painted village" or any other village or town, the friendly locals will always welcome you with an exuberant cordiality that will make your Poland holidays unforgettable.