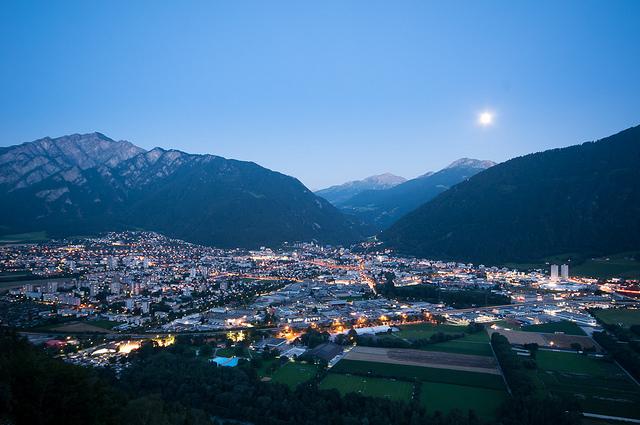 © maletgs / Flickr
[CC BY-SA 2.0]
Graubünden is the biggest canton in
Switzerland
and is referred to be the miniature version of the country. This is due to the variety in nature and the mixture of cultures like German, Rhaeto-Romanic and Italian. Graubünden is the perfect holiday destination for everyone who wants to experience the fascinating Swiss mountains. With the Bernina-Express, which partly arrives at an altitude of 2,250 meters, you can easily cross the canton. In the whole Graubünden area there are height differences of almost 3,800 meters. Snow-covered mountain peaks, valleys and lakes characterize the landscape of the charming canton.
Important towns and places in Graubünden
In Graubünden you can spend active holidays in the nature as well as cultural vacation. Lively history can be experienced in the town of Chur, the eldest town in Switzerland. The mountain village St. Moritz has preserved its original charm despite the numerous international visitors. If you want to discover Graubünden on your own, you should go hiking on the 10,000 kilometer-long trails. Other popular activities are river cruising, rock climbing or paragliding. The village Maienfeld is well known among fans of the movie "Heidi" and among wine lovers. In the town of Davos visitors do not only find luxurious accommodations, but also art works of the painter Ernst Ludwig Kirchner. Other artists and writers have settled down in the Engadin valley.