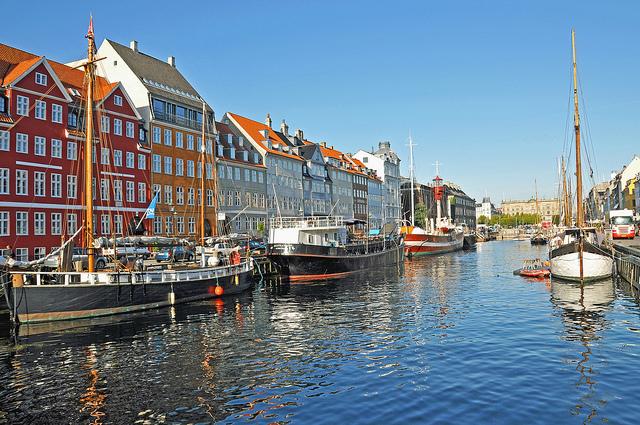 © Dennis Jarvis / Flickr
[CC BY-SA 2.0]
Denmark, renowned for its varied landscape and numerous islands, offers visitors impressive leisure possibilities in charming surroundings. The diverse mix of hills and flat countryside is just made for long hiking and cycling tours through breathtaking natural scenery. As well for camping and fishing buffs, this Nordic country has much to offer. The many different facets of Denmark are reflected not only in nature, but also in the cultural domain, so that visitors can look forward to great variety and full daily schedules.
Denmark is made up of 5 regions. North Jutland is part of the beautiful Jutland peninsula, which with an area of 29,775 km² makes up about 70 percent of the country. In addition, nearly 40 percent of the Danish population lives on the Nordic peninsula, their livelihood heavily dependent on tourism, fishing and food production. Jutland rewards visitors with its great natural beauty. Thus, the peninsula presents a great variety of contrasts. While the
North Sea
coast withstands powerful wave action, the Baltic Sea coast is calmer, and its beaches are just right for sunbathing. Located in Central Jutland is Århus, Denmark's second-largest city, which is regarded as one of Denmark's most important economic and industrial centers. Especially in the textile and manufacturing industries it is ahead of the game and boasts of an impressive range of industrial branches. As well, the direct location on the Kattegat, an important maritime area, is a major factor in making Århus' harbor one of Denmark's largest. A fascinating outdoor museum, Den Gamle By, recreates a provincial Danish village.
Anyone who loves big cities and gets excited about their characteristic features should spend a vacation in Southern Denmark. Known as one of Denmark's most important North Sea ports, Esbjerg is the seventh largest city in Denmark, although founded as recently as 1897. In contrast to the fairly young Esbjerg, in southwestern Jutland we find Ribe, the oldest Danish town. Its origins can be traced back to the 8th century, and today Ribe fascinates visitors with its numerous historical buildings and picturesque Old Town.
The island of Funen likewise attracts many visitors. As Denmark's third-largest island, it belongs economically and culturally to the central focus of the kingdom. Verdant forests and spacious parks provide open spaces for memorable outings. Thus, numerous cycling and hiking paths lead through magnificent landscapes that promise exciting discoveries. Those who would rather sunbathe on warm, sandy beaches will likewise not be disappointed here. The endless beaches guarantee hours of pleasant relaxation, while more athletic visitors can get their money's worth through diving or surfing.
Zealand on the
Baltic Sea
is Denmark's largest island. For along with Jutland and the island of Funen, it is also one of the country's most important commercial and transportation hubs. In many regards, the island scores points with things to see and attractive cities. Thus, the capital city of Copenhagen or the old Viking town of Roskilde are popular destinations on Zealand. Roskilde's center is dominated by its magnificent old brick cathedral, the Domkirke.
Denmark's fifth and final region is the island of Bornholm, located on the easternmost edge of Denmark. By ship or plane, tourists can reach the beautiful island from many points. Among the island's selling points are above all beach tourism and numerous leisure activities, including horseback riding or golf. Especially valued are also the well developed biking and hiking paths, which entice visitors to extensive discovery tours.