Guest reviews
Black Forest
27 accommodations were evaluated with a total of 56 ratings.
"
Sehr schön eingerichtet. Es bleiben keine Wünsche...
"
"
Liebe Frau Heller, wir bedanken uns für Ihr schöne...
"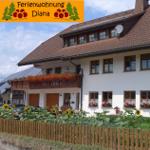 "
Hatten hier eine schöne ruhige und entspannte Urla...
"
"
Nicht nur dass sich unsere Gastgeber herzlich um u...
"